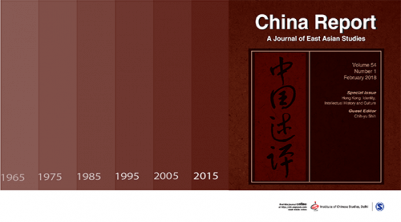 ARTICLES
---
An Introductory Note for the Articles
Current literature on political marketing strategies seldom investigates elections in non-Western regions or countries. The analysis of the Taipei mayoral elections (TMEs) can fill this academic vacuum. This article studies the election campaigns for the TMEs between 1994 and 2018 to understand and analyse the political marketing strategies used by candidates and political parties in Taiwan, an East Asian democracy. While the New Party (NP) stuck to a product-oriented strategy, the Kuomintang (KMT) and the Democratic Progressive Party (DPP) employed sales-oriented strategies in most TMEs. This article by Tayden Fung Chan and Luna L. Zhao argues that political parties with strong ideologies find it hard to use the market-oriented electoral strategy. The victory of Ko Wen-je in 2014 and 2018 TMEs can be analysed in terms of the successful employment of a market-oriented strategy. However, given the changing environment of local politics, Ko and his party, the Taiwan People's Party (TPP), may not follow market-oriented strategies in future TMEs.
The article by Aleš Karmazin discusses changes in the character and mechanisms of rule in the China–Hong Kong relationship after the promulgation of the Hong Kong National Security Law (HKNSL). Karmazin focuses on the broader impacts of this particular legal norm on political order. By building on institutionalist theories of direct and indirect rule, he argues that HKNSL and the following changes brought about a compounded (amalgamated) type of rule of China over Hong Kong. It is based on a blend of aspects and mechanisms that do not account for direct governance in the full sense but utilise some elements of it. The post-HKNSL situation entangles new ruling mechanisms with those that had existed previously but were updated and strengthened in the post-HKNSL aftermath.
There are already signs that the PRC is backing out of the non-interference policy. Perhaps this is the right time to ask if China's policy of non-interference in other countries internal affairs is ending, especially in light of the BRI grand strategy. The article by Mordechai Chaziza examines whether China's policy of non-interference is sustainable in the age of the BRI. Will the PRC be able to maintain its non-interference and neutrality policy, especially if its commercial interests, investments, and citizens living in the GCC countries are threatened? China must moderate its non-interference policy and increasingly intervene to secure overseas economic interests by framing its engagement in a way that eases the perceived breadth and depth of its interference.
Though long in the offing, US withdrawal from Afghanistan became a reality with the signing of the Doha Agreement on 29 February 2020, ultimately leading to the establishment of Taliban 2.0 in Kabul. The unravelling of the two-decade-old US-led war and reconstruction effort in Afghanistan led to a long-predicted scramble among the regional powers to fill the vacuum created by US withdrawal and threw up a plethora of intriguing questions, particularly regarding China's role and interests in the region. This article by Manish, and Prashant Kaushik seeks to understand and analyze China's ever-growing engagement in Afghanistan through the paradigm of Realism, arguing that China has long-term geo-strategic and geo-economic interests in the region which requires it to coordinate more closely with Pakistan and Iran and innovate diplomatically. The article is divided into two sections. The first section focuses on China's interests in Afghanistan viz. BRI-CPEC extension in Afghanistan, rare earths, and the need to ensure peace and stability. The second section assesses China's response to the emerging situation by focusing on China's engagement with the Taliban 2.0 and co-opting of Pakistan and Iran for safeguarding its long-term interests. This article concludes by looking at the position of India in this scenario.
As the Chinese state ramps up its efforts in international narrative competitions, Chinese media have embarked on mastering new genres and testing different visual languages on global social media platforms. The diverse content they produce provides a new source of information about China's self-representations intended for foreigners and thus provides a condensed answer to one of the key questions of China's foreign policy: Who is China? It also responds to the question that many observers outside of China pose: What does China's rise mean for the rest of the world? To explain how Chinese state media use new mediums to (re)imagine China and narrate its relations with the world, this article by Anna Kuteleva focuses on the entertainment visual content they posted on YouTube between 2013 and 2019 to introduce and endorse Xi Jinping's Belt and Road initiative (BRI). Using a critical discursive methodology, it decodes text-visual frames created by Chinese media to bring to the fore components of BRI's discursive politics that are imperceptible in formal diplomatic communications.
The People's Republic of China has invited both fascination and fear, admiration and contempt in the last few years. Various public opinion surveys' data findings reveal a nuanced and conflicted phenomenon of 'Sinophobia' and 'Sinophillia' across the world nations. One view of China is that of an 'autocratic,' 'anti-democratic' regime, provoking anxiety and suspicion. This is reflected in a trending wave of anti-China sentiments bordering on 'Sinophobia.' The prevalence and intensity of this 'Sinophobia' is reflected in increasing cases of racism and violence towards immigrant Chinese after the novel coronavirus outbreak. The growing intensity of Sinophobia is also noticed in countries witnessing an influx of Chinese investment with resulting in "land grabs" and the loss of native jobs. However, another view is of a nation that inspires vast admiration. China has an increasing appeal and attraction not just for its economic engagement but also for its culture, language and tourism. Public perceptions and opinions are critical factors in determining a state's foreign policy preferences and choices. This qualitative study by Shree Jain and Sukalpa Chakrabarti utilises various global surveys and public opinion polls to gauge the dualistic trends of public opinion about China and examines its salience in foreign relations, underlining a pluralist approach. The article provides multiple cases where negative or positive public opinion of China is correlated with an aggressive or friendly foreign policy posture towards China.
Book Reviews
---