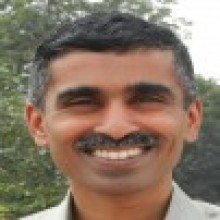 Jabin T. Jacob was Assistant Director and Fellow at the Institute of Chinese Studies (ICS), Delhi. He holds a PhD in Chinese Studies from the School of International Studies, Jawaharlal Nehru University, New Delhi and spent two years as a Chinese language student in Taiwan. He has been Hermès Fellow at Sciences Po, Bordeaux (2009-10), Visiting Research Fellow at the S. Rajaratnam School of International Studies, Nanyang Technological University, Singapore (2012) and a visiting faculty at University of Bordeaux IV, France (2012).
Jacob's current research interests include China-South Asia relations, China's new 'Silk Roads' policy, Indian foreign policy, Sino-Indian border areas, and centre-province relations in China. At the ICS, he is associated with the BCIM Forum (formerly the Kunming Initiative) supported by the governments of Bangladesh, China, India and Myanmar and has helped create new initiatives such as the ICS Border Studies Programme and the ICS Scholar-in-Residence Programme. As part of his research, he has traveled in many of India's border states and visited parts of the country's disputed borders with China and Pakistan as well as the international borders with Myanmar and Bangladesh.
Jacob is co-editor of two books – India's Foreign Policy: Old Problems, New Challenges (2011) and Military Confidence-Building and India-China Relations: Fighting Distrust (2013). He writes regularly for Indian media on Chinese foreign policy and India-China relations and is also Assistant Editor of the academic journal, China Report, published by the ICS. Jacob is currently working on a new book on Sino-Indian relations titled, Journey to the East: Defining India's China Challenge.