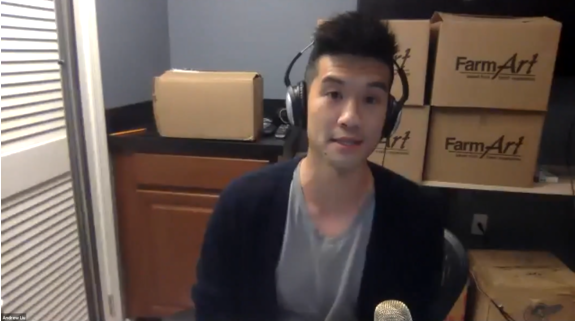 Tea War: A History of Capitalism in China and India
Andrew B. Liu
Wednesday Seminar | Zoom Webinar|10 June 2020
Tea remains the world's most popular commercial drink today, and at the turn of the twentieth century, it represented the largest export industry of both China and colonial India. In analyzing the global competition between Chinese and Indian tea, Andrew B. Liu challenged past economic histories premised on the technical "divergence" between the West and the Rest, arguing instead that seemingly traditional technologies and practices were central to modern capital accumulation across Asia. He showed how competitive pressures compelled Chinese merchants to adopt abstract industrial conceptions of time, while colonial planters in India pushed for labor indenture laws to support factory-style tea plantations. Characterizations of China and India as premodern backwaters, he explained, were themselves the historical result of new notions of political economy adopted by Chinese and Indian nationalists, who discovered that these abstract ideas corresponded to concrete social changes in their local surroundings. Together, these stories point toward a more flexible and globally oriented conceptualization of the history of capitalism in China and India.
.
Watch
>>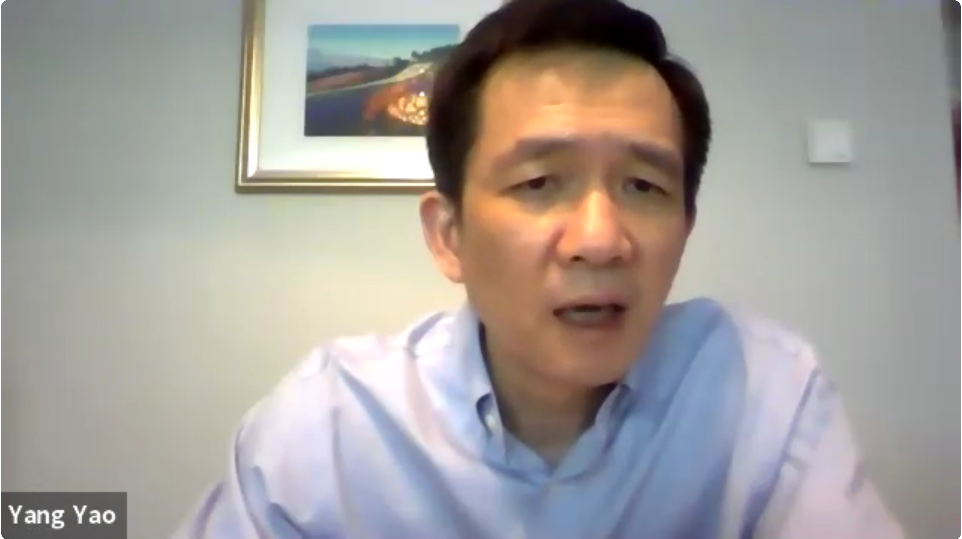 Outlook for the Chinese Economy in the Covid Era
Amb. Shyam Saran, Prof. Chen Zhiwu, Prof. Yao Yang
Special Lecture | Zoom Webinar|17 June 2020
Though China was the original epicentre of Covid-19, it has managed to contain the domestic spread of the pandemic and made considerable progress towards restoring normal economic activities, becoming the first major economy to emerge out of the lockdown. However, it continues to grapple with a number of economic challenges, including sharp contraction in global demand, slow revival of domestic demand, relatively high unemployment and structural problems predating the outbreak of the novel coronavirus. The ICS Conversation assessed the progress made by China in its economic revival, continuing challenges and the prospects of the Chinese economy. It also examined some related issues, including: the outlook and future directions of the Belt and Road Initiative; the possibility of US-China economic decoupling; and changes taking place in global value chains and China's role therein, particularly in the aftermath of Covid-19.
.
Listen>
ICS-KAS Conversation | Evolving European Perspectives on China in the Covid Era
Prof. Frank N. Pieke, Dr. Andrew Small, Dr. Mareike Ohlberg, Dr. Garima Mohan
Special Lecture | Zoom Webinar |24 June 2020
European perceptions towards China were becoming more complex even prior to the outbreak of the novel coronavirus. The European Commission's document of 12 March 2019 on "EU-China - A Strategic Outlook" suggested that "China is, simultaneously, in different policy areas, a cooperation partner with whom the EU has closely aligned objectives, a negotiating partner with whom the EU needs to find a balance of interests, an economic competitor in the pursuit of technological leadership, and a systemic rival promoting alternative models of governance". Over the last couple of years, postures in Europe vis-a-vis China have hardened, even while the latter's influence in the continent has been growing. In the Covid era, there has been sharpening of these anxieties and an added backlash on the issue of China's accountability for Covid-19 becoming a pandemic. At the same time, European countries appear to seek deep but more balanced engagement with China, avoiding the policies of confrontation or containment. In the escalating strategic rivalry between the US and China, the EU is not eager to take side, without being disinclined to hedge and balance to deal with some troubling traits of the rise of China and its increasingly assertive behaviour.
.
Watch>>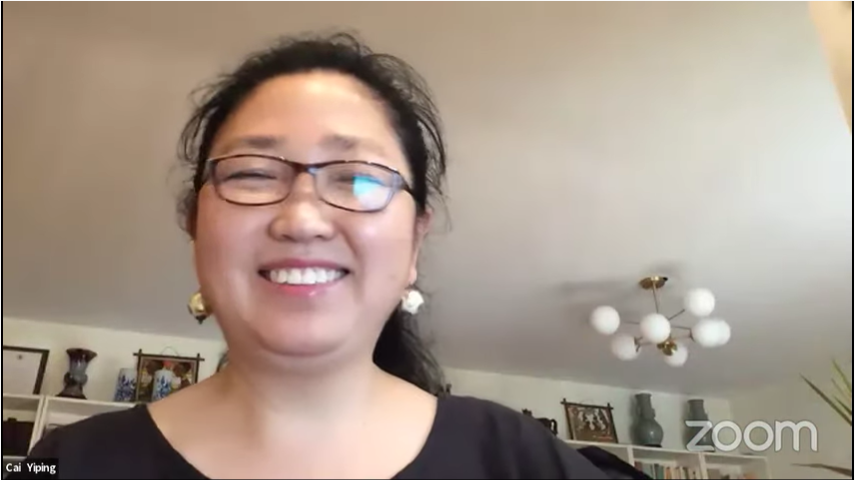 The Gender System and Women's Agency in China in the Context of COVID-19
Dr. Govind Kelkar, Cai Yiping, Dr, Usha Chandran
Wednesday Seminar | Zoom Webinar |1 July 2020
The last several decades are marked by two contradictory trends in China, the first being the enactment of a series of progressive policies according women freedom in familial relations and unmediated property rights. The second is the patriarchal resistance embodied in socio-cultural norms and policy implementing structures that become impeding factors in realizing policy measures. For women, the history of socialist construction in China was shaped by the way masculinity has a hold on deciding what is just and what is not. The legal efforts at building women's agency did not act or create an underlying shift in women's unfreedoms and gender relations, enabling women to step out of traditional behaviours and gender-responsive change in the social system. The gender system continued to make its mark on economic and political domains of formal and informal sectors, leading to a range of ways in which women voiced their resistance to male appropriation of power and resources. A continuum of protests led by All China Women's Federation, many feminists groups and academics did result in shrinking gender disparities and in advancing women's agency from being nontransformative to transformative.
.
Listen>>