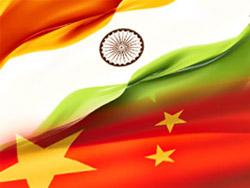 The India-China Comparative Studies Programme conducts research on issues concerning labour, social welfare, public health and education in a comparative perspective. The studies include critically studying the developmental experiences of India and China and the convergences and divergences in the approaches.
China-India Comparative Health Unit
Rama V. Baru, Honorary Fellow, ICS and Professor, Centre of Social Medicine and Community Health, JNU
Madhurima Nundy, Visiting Fellow, ICS
The objective of the Health Unit is to conduct research on selected domains in public health; build a repository on relevant issues on health systems in China and India;build a network with scholars, institutes and centres in China and India; organize workshops, seminars on relevant issues and publish papers. Read more
Labour and Social Welfare
PK Anand, Visiting Associate Fellow, ICS
Completed Projects:
Labour Relations in Leather Goods Manufacturing in India and China
Our former Research Associate and currently Visiting Associate Fellow, ICS, Dr. P.K. Anand, had commenced a research project on Labour Relations in Leather Goods Manufacturing in India and China in 2018-19, which is supported by a Fellowship under the China India Scholar Leaders Initiative of the India China Institute, The New School, New York. ICS Delhi. The project culminated with a research paper in 2020-21 and the report was submitted to the funding agency, India China Institute, The New School, New York.
States Responses to Social Welfare in China and India: A Comparative Study of the Workers in Small and Medium Enterprises
Since embarking on market reforms, the state in China and India has evolved different strategies in addressing the question of social welfare. This project seeked to examine the Chinese and Indian state vis-à-vis its responses and approaches towards social welfare in institutional terms, in the context of the changing economic visions of the governments that had direct implications for the 'permanent employment, job security and other kind of welfare that was available to the industrial working class. Read more
Minority Studies
Tshering Chonzom, former Associate Fellow, ICS
Completed Projects:
Indian and Chinese Ethnic Minority Policies
When India and China became republics in 1947 and 1949 respectively, both adopted a very modernist conception of sovereign statehood, which conceptualised sovereignty in strictly territorial terms. Expectedly, this engendered ideological and political troubles for the newly formed units. Particularly, the Indo-Naga and the Sino-Tibetan political landscape have been marked by conflict and contention ever since.
Both New Delhi and Beijing's approach has been to put in place a number of policy measures to contend with at least the socio-economic roots of ethnic minority discontent and sub-national identity assertions. The socio-economic dynamics, however, are embedded in the political complexity of the two problems and therefore, any meaningful engagement demands complex analysis. A comprehensive review of the two issues in a comparative framework is not only unique, but also highly relevant.