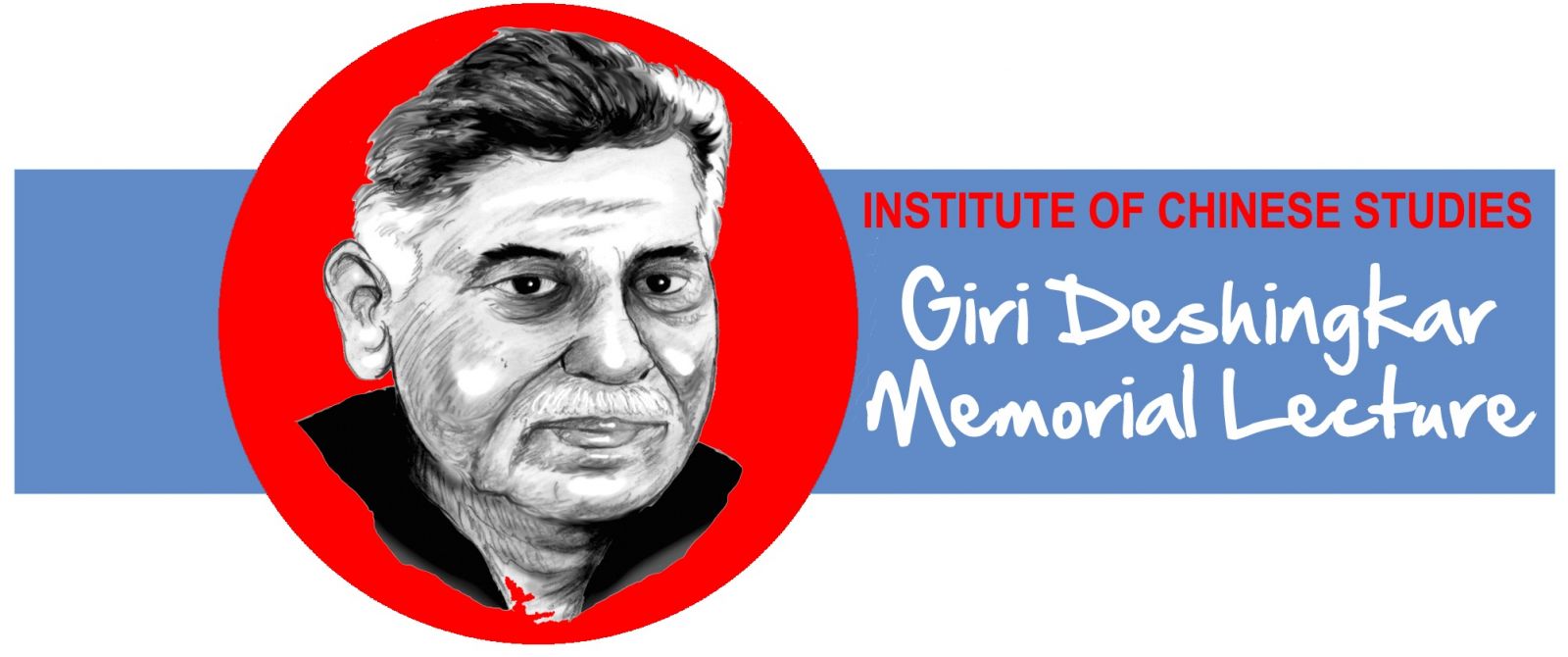 Giri Deshingkar Memorial Lectures were begun in 2001, as a tribute to the work and contribution of one of India's leading China experts, a philosopher of science and an exceptional scholar on the history of China and India.
Giri Dattatreya Deshingkar was born on 5 January 1932 in Kolhapur, Maharashtra. He was educated in Chinese Studies at the School of Oriental and African Studies, London and at the Yale University. He taught Chinese Language and History at the University of Delhi from 1968 to 1978. He was one of the founders of the China study Group in 1969 which grew into the Institute of Chinese Studies in 1990, of which he was subsequently the Director. In 1978, Giri Deshingkar became a Senior Fellow at the Centre for the Study of Developing Societies (CSDS), Delhi and went on to become its Director from 1987 to 1992.
Among the many programmes he directed there was the prestigious United Nation University Programme on Peace and Global Transformation through which, together with Rajni Kothari, he contributed in humanistic and new civilizational and creative perspective on peace and people's security. As a key leader of the China Studies programme, Giri Deshingkar's grasp spanned history, culture, literature on the one hand and economy, politics and foreign affairs on the other, negotiating classical and modern Chinese with equal ease. As such, he represented the quintessential area expert. The historian in him constantly challenged us, his colleagues at the ICS, to test our propositions against the history and culture of China. But he had also equal grasp over technology and philosophy; not to speak of Hindustani music and Chinese cuisine. He wore his erudition with ease, playing the part of teacher and institution-builder with consummate ease. The onerous nature of his responsibilities did not allow him to complete his own project on the founding of the Qing Dynasty, his first love and fascination. He later began to focus more on science and technology, enriching the discourse on arms and security with his knowledge of the technical and political aspects, adding to it the rare perspective of a historian. Giri played a crucial role in bringing scholars from various universities together and training young colleagues in multi-disciplinary, historical and contemporary studies on China, a task he was uniquely qualified to perform. He had published numerous research papers in various academic journals, books, newspaper and periodicals and written extensively on China's legal tradition and minorities.
A frequent commentator on current developments, he contributed to the shaping of an informed Indian opinion on China. He also made critical reflections on Asian and Chinese Studies which are very relevant even today. He was the founder-editor China Report in 1964, and had taken up the editorship for a second time at the time of his sudden untimely demise on 2 November 2000.