Professor Tan Chung (b. 1929) is a renowned historian and an authority on Sino-Indian relations and cultural exchanges. He has been a doyen of Chinese cultural studies in India for over four decades. He has taught at the Jawaharlal Nehru University (JNU) and the University of Delhi (DU) from 1964 till 1994. He has been a Research Professor at the Indira Gandhi National Centre for the Arts and Honorary Director of the Institute of Chinese Studies.
Tan Chung is a recipient of the 2010 China-India Friendship Award, Visva-Bharati University's highest honour Deshikhottama in 2013, and the Padma Bhushan, India's third highest civilian honour in 2010. His works include China and the Brave New World, Triton and Dragon, and an edited volume titled Tagore and China. He was also the driving force and editor of Across the Himalayan Gap series, containing An Indian Quest for Understanding China and A Chinese Quest for Understanding India published both in India and China. His most recent work is Himalaya Calling: The Origins of China and India (forthcoming).
He currently lives in Chicago, USA.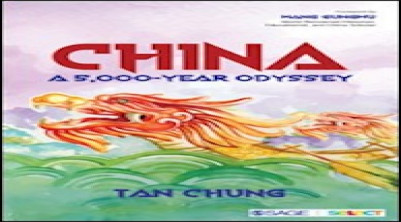 In this endearing book on China, ICS Emeritus Fellow, Tan Chung distills tons of information about China's historical evolution and complex vicissitudes in a freewheeling style, advocating that China is a "civilization country" that has existed for more than two millennia but the nation-state world interrupted the Chinese odyssey for many centuries.