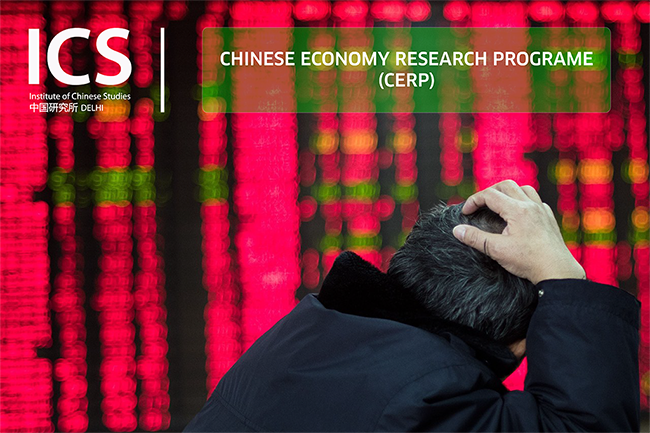 Initiated in 1999, ICS' Chinese Economy Research Programme (CERP) focuses on the ongoing economic development and modernization in China, its international trade and Sino-Indian economic relations.
The CERP helps researchers, decision makers and practitioners to better understand the economic challenges, transitions and trajectories of Chinese economy. ICS is involved in a number of independent and credible researches on China's economic landscape, its development experiences within China as well as at the sub-regional, regional and global level.
By providing thorough and balanced policy inputs, CERP serves to bridge the gap between leaders and researchers from both countries and to facilitate better communication on economic issues between the two countries. Moreover, the program also aims to build capacity among Indian researchers to connect them with the Institute's network of like-minded experts from both countries. In this perspective, CERP aims to undertake research and programs to investigate and explore new opportunities for greater economic understanding and cooperation between India and China.
ONGOING PROJECTS
WTO, trade remedies and the Chinese Industry
Economic Co-operation in BCIM Region
China's Market Economy Status and its Implication for Indian Micro, Small and Medium Enterprises
PROPOSED PROJECTS
Induction Programme
Training and immersion programs for executives (public and private enterprises) in collaboration with Academic Staff College of India, Hyderabad
COMPLETED PROJECTS
The Planning Process in China – A Planning Commission Project
Doing Business in China Workshop at Indian Institute of Management, Indore