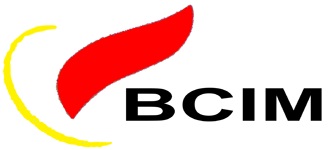 THE BCIM FORUM ON REGIONAL ECONOMIC COOPERATION AMONG BANGLADESH, CHINA, INDIA, AND MYANMAR
The BCIM Forum on Regional Cooperation, earlier known as the 'Kunming Initiative', is a 'Track II' exercise involving scholars, business leaders, tourism experts, policy experts and technical personnel', along with government officials, which aims to explore and promote cooperation between Bangladesh, China, India and Myanmar, focusing on their contiguous regions. It represents the combined endeavour by the four countries to increase connectivity, culture, trade and tourism ties and people-to-people contact among them, in the border regions in particular. The BCIM project also hopes to address issues of trans-border crime, such as drug-trafficking, gun-running, illegal immigration and so on through increased inter-country cooperation and greater harmonization of border policies.
The BCIM exercise began in August 1999 in Kunming, capital of China's southwestern province of Yunnan, with a four-nation conference convened jointly by institutions from the four countries, including the Yunnan Academy of Social Sciences from China, the Institute of Chinese Studies and the Centre for Policy Research from India, the Centre for Policy Dialogue from Bangladesh and cooperating institutions from Myanmar, and attended by scholars and academicians, representatives of government, business and industry, as well as media-persons from all four countries. Further conferences were held in turn in New Delhi (2000), Dhaka (2002), and Yangon (2003), with a new round beginning in Kunming in 2004, followed by New Delhi (2006), Dhaka (2007) and Nay Pyi Taw (2009). A third round of discussions is scheduled to begin in Kunming in 2010. This initiative has acquired momentum in the context of China 's Western Region development strategy and India's Look East policy, and the several initiatives taken by Bangladesh and Myanmar for enhancing regional cooperation.
EIGHTH BCIM FORUM
The eighth meeting of the BCIM Forum took place in Nay Pyi Taw, Myanmar , 23-24 July 2009. The Indian delegation was led by Ambassador Eric Gonsalves, formerly of the Indian Foreign Service, and included Professor Patricia Uberoi (ICS), Dr Nimmi Kurian (CPR), Ms Poonam Mathur (Delhi University) and Professor Indra Nath Mukherji of the Research and Information System for Non-aligned and Developing Countries, who presented the lead paper on 'Regional Cooperation in Economic Enterprises' on behalf of India.
BCIM SEMINAR SERIES
In the year 2009-2010, ICS conducted a series of seminars within its Wednesday Seminar series on issues concerned with the BCIM Track II initiative, including development issues across India 's North Eastern states, quadrilateral cooperation in trade, transportation, tourism and the social sector. On 7 August 2009, Patricia Uberoi led a discussion on the Eighth BCIM Forum Meeting in Myanmar, and initiated an interaction with a delegation of distinguished educators from Yunnan Province, China. On 19 August 2009, Mr Romesh Bhattacharji, formerly Chief Commissioner, Customs, spoke on 'Opium as a money-spinner in East Arunachal', focusing on the enormous increase in opium cultivation on the only all-weather road link to China.
On 27 January 2010, Dr. Vibha Arora, Assistant Professor of Sociology at the Indian Institute of Technology, Delhi, spoke on 'Routing the commodities of the Empire through Sikkim (1817-1906)'. Her presentation tried to analyse the role of trade in British imperial expansion into Sikkim in the nineteenth and early twentieth centuries.
BCIM SCHOOL EXCHANGE PROGRAMME
A recent effort to enhance people-to-people contacts under the BCIM cooperation was the exchange visit of 14 eleventh-standard school children of the Sri Ram School , Aravali (Gurgaon), with the highly-regarded Kunming No. 1 Middle School, 16-26 November 2007. The Indian children stayed in the homes of their Chinese partner-students, and attended activity, sports, music and dance classes, as wello as classes in English, Chinese, Maths and Sciences, and went on a number of outings to places of scenic interest in and around Kunming. The students and the teacher who accompanied them returned enormously enthused by the wonderful experience they had had, and the warm hospitality of their Chinese host families. The return visit of students from Kunming No. 1 Middle School is scheduled for August 2009.
This was probably the first exchange of middle/high school students. Many other schools have now expressed interest in such exchange programmes, and also in the short-term exchange of teachers. The latter would seem to hold much potential for quadrilateral cooperation among the BCIM countries.