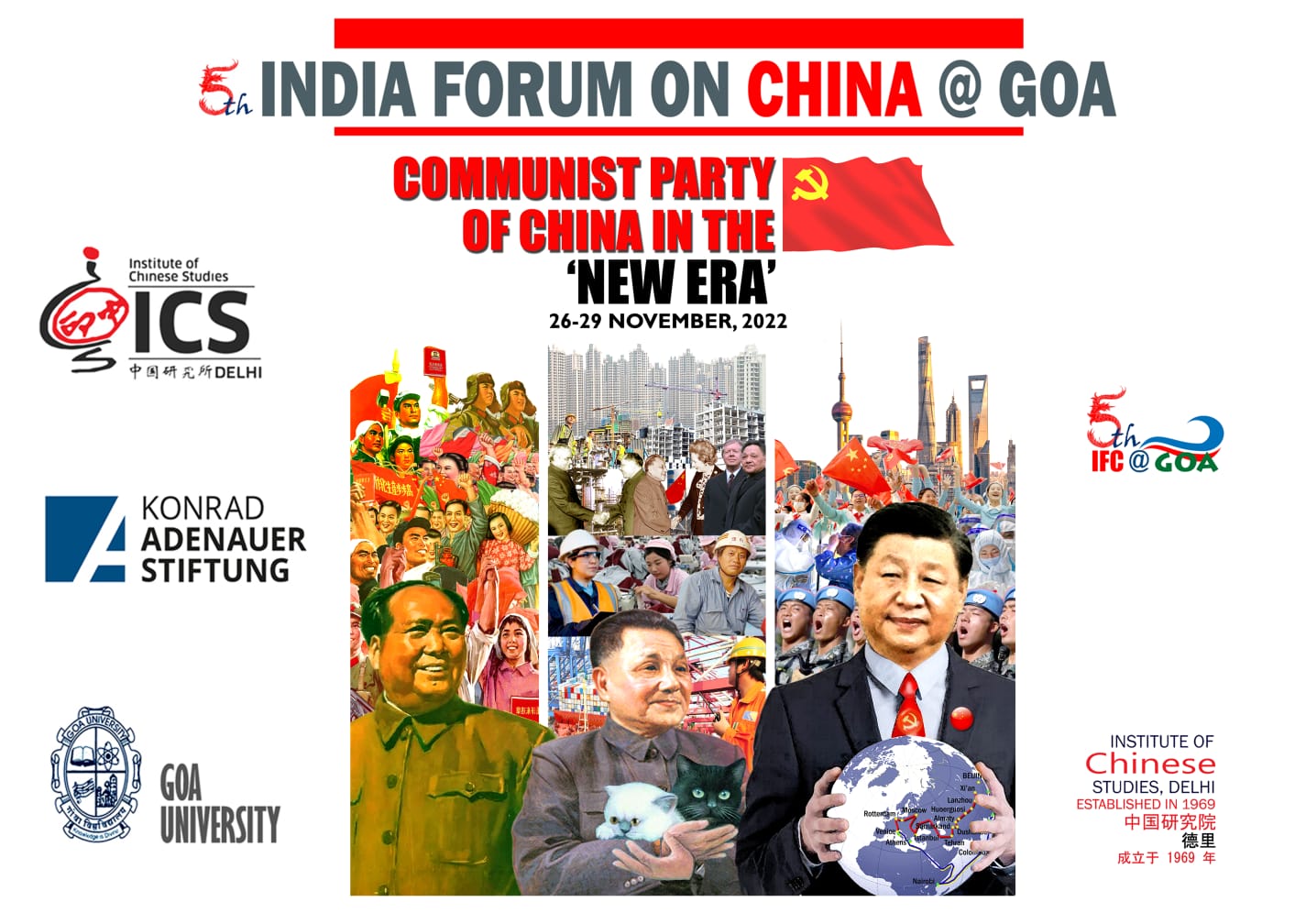 Agenda of 5th IFC @ Goa:
The 5th IFC is being organised by the Institute of Chinese Studies (ICS), Delhi and Konrad-Adenauer-Stiftung (KAS) India Office with the support of Goa University at Goa on 26-28 November 2022. The theme of this Forum is " The Communist Party of China in the 'New Era' ".
Participants, experts and scholars will deliberate upon the following sub-themes during the conference:
Party Governance & Leadership

Ideas and Narratives

The Party's Global Interests

The Party and the Economy

The Party's Narrative-Building Abroad

Regional Policy
The Keynote Address will be delivered by Prof. Santishree Dhulipudi Pandit, Vice-Chancellor, Jawaharlal Nehru University, New Delhi.
Outcome:
A special report aimed at policymakers, scholars, media and the interested public will be prepared based on the deliberations at the conference.