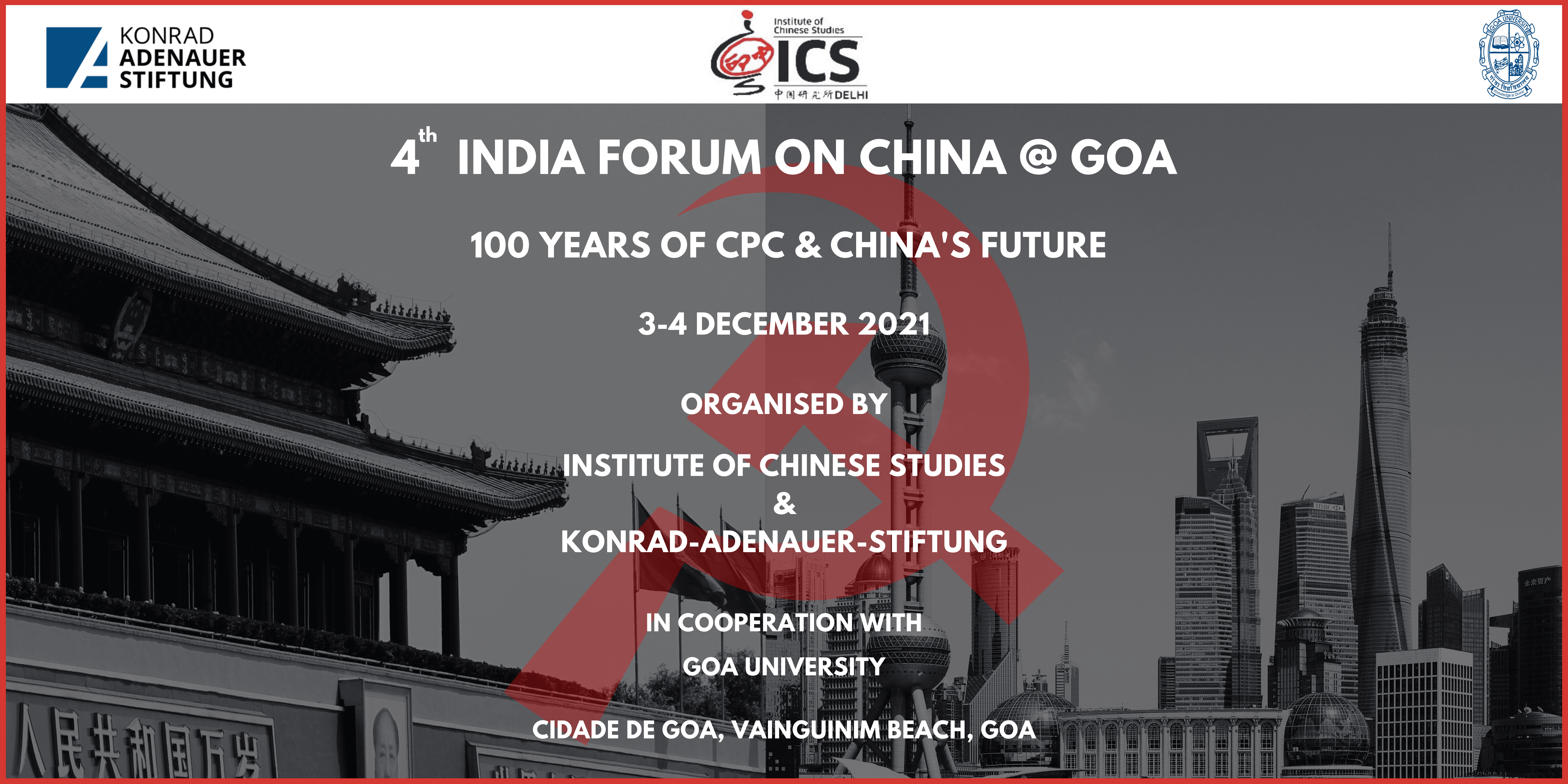 Agenda of 4th IFC @ Goa:
The 4th IFC is being organised by the Institute of Chinese Studies (ICS), Delhi and Konrad-Adenauer-Stiftung (KAS) India Office with the support of Goa University at Goa on 2-5 December 2021. The theme of this Forum is " CPC at 100 and China's Future". The keynote address will be delivered by Prof. Rana Mitter, Professor of History and Politics of Modern China & Fellow, St. Cross College, University of Oxford.
Participants, experts and scholars will deliberate upon the the following sub themes during the conference:
National Rejuvenation: Sustaining authoritarian legitimacy
Power- projection in the Indo-Pacific
Cultural and Intellectual tradition
Great Power Competition
China's Developmental Aspirations
Decoding China's regional ambitions
CPC at 100
Outcome
A special report aimed at policymakers, scholars, media and interested public will be prepared based on the deliberations at the conference.