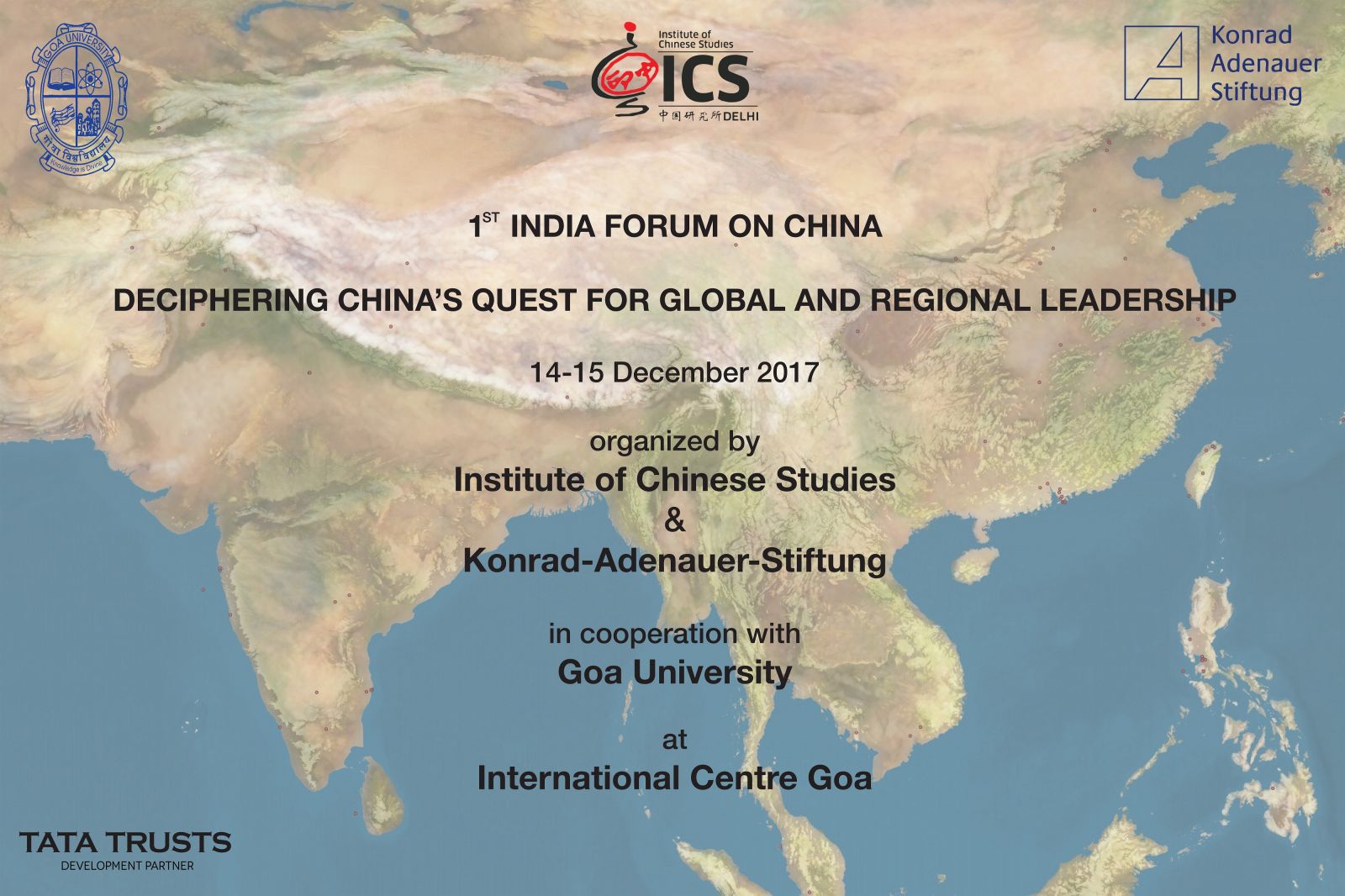 The Institute of Chinese Studies, Delhi and Konrad-Adenauer-Stiftung, India organized the 1st India Forum on China at Goa from 14 to 15 December 2017 in cooperation with the University of Goa. The conference originated in the recognition that it is necessary to analyze and assess China's increasingly explicit and ambitious strategies of seeking regional and global leadership, evident at the Belt and Road Forum held in Beijing in mid-May 2017. TEST
The Forum brought together a cast of national and international scholars and practitioners to discuss and understand the nature and implications of China's leadership quest, evaluate its strategic narratives, and assess limitations and constraints faced by China in the pursuit of its regional and global goals. The exercise involved an overview of China's regional and global ambitions and covered such areas as the concepts and ideology used in the practice of its foreign and security policies, the 'Belt and Road' initiative and its regional and global impact, Chinese acquisitions of technology majors from across the world, China's cyber capabilities, its policy of protection of overseas interests as a strategic priority and the growing international presence of the Chinese PLA as well as the increasing international role of Chinese provinces.
The 1st India Forum on China saw enthusiastic participation from students and think-tankers as well as representatives of various military and security agencies from around the country. View or listen to the proceedings on Youtube and Soundcloud.