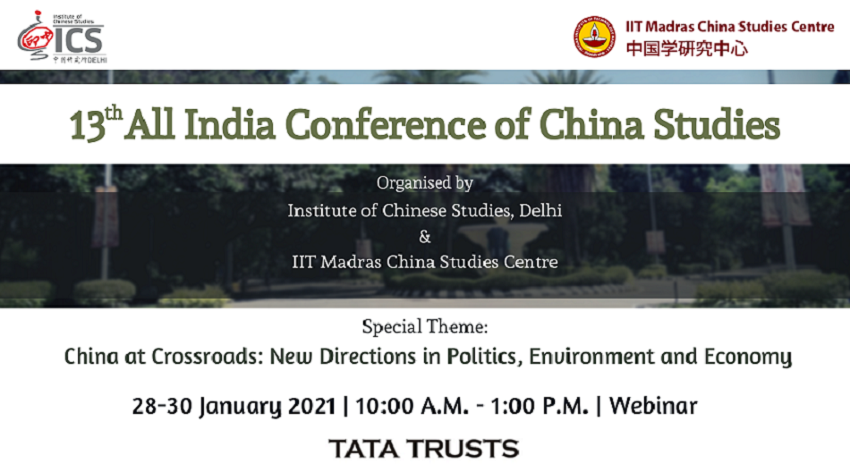 The All India Conference of China Studies (AICCS) is the flagship event of the ICS, convened annually, with the principal objective of spreading interest in and strengthening research on China and East Asian Studies in India. The 13th AICCS will be held in collaboration with IIT - Madras China Studies Centre. Each conference has a special theme and this year's theme is focused on "China at the Crossroads: New Directions in Politics, Environment and Economy".
Abstract Submission Closed!
We would like to thank all the authors for their Abstract Submission.
The deadline to submit abstracts was 21 October 2020.
All the authors who submitted abstracts for the 13th AICCS were notified via email informing about the status of the abstract submission. Please make sure to communicate between authors and co-author, and check your inbox-folders including your spam folder, for any communication from aiccs.ics@gmail.com.
Please do not hesitate to contact us at aiccs.ics@gmail.com, in case you have any queries.